Open Box [ PX6 SIX-CORE ] 13" Android 9 Fast boot Navi Radio for Ford F-150 2015 - 2019
---
Admire the luxurious interior of Tesla cars? Get this stunning Tesla-style radio for your car and enjoy the luxury everyday. Available for more than 100 different late-model vehicles.
Plug and Play. No wiring needed unless otherwise noted.
Retain most vehicles' factory steering wheel control, backup camera, etc. Gain touch control of auto A/C for many vehicles.
Installation of Android apps in Play Store and from "Unknown sources". GPS navigation with Android app of your choice.
Capacitive multi-touch vertical display. Running smoothly. WiFi Internet connection. Bluetooth music and calling. MirrorLink with smartphones. Optional TV, DVR modules, etc.
Please send us a picture of the dashboard of the car showing the OEM radio and A/C control panel to confirm compatibility. Please see below for compatibility and other details.
---
Advantages compared to competitor products:
Keep OEM A/C board and control panel, more reliable and easier control.
Keep OEM radio brain and SYNC module, thus retaining almost all OEM features.
Retain OEM SYNC voice commands fully functional.
Retain OEM HD and SXM radios, if equipped.
Keep OEM sound quality.
Front big touchscreen, more stylish.
Improvements and fixes since release in early 2019:
Fixed no OEM UI display in some vehicles with SYNC3.
Fixed OEM navigation doesn't work properly.
Improved sound quality with newer version sound decoding box.
Improved speed and performance with PX6 six-core CPU.
Improved sound and Bluetooth quality with PX6

 six-core new hardware.

 
Compatibility:
This Android Navigation Radio Can Be Installed in Ford F-series having the same dash design as F-150

 2015

- 2019 including Raptor.
Only OEM screen will be replaced, and OEM A/C board and buttons will be reused, thus almost all OEM features will be retained.
SYNC module and OEM radio brain will be retained. Hazard buttons will be relocated to the top of the bezel.
The sound of the vertical screen head unit will be fed to the sound system of the vehicle.
Auto A/C will have both physical button and touchscreen control. Manual A/C doesn't have touch screen control.
Please check product photos to choose the correct option.
Please contact us if you have questions.
OEM screen UI can be displayed and controlled on the vertical screen.
13 inch vertical touch screen. Supports split-screen mode.
Physical buttons and knobs for most, if not all, A/C operations, independent of touchscreen functionality.
Supports full screen display of navigation map.
4 g ram 64 g rom.
Screen Resolution:1600*1200.
Plug and Play, no wiring required. 
Installation of Android apps in Play Store and from "Unknown sources".
GPS navigation with Android apps of your choice. Default Here Wego with offline maps.
WiFi Internet connection. Bluetooth music and hands-free calling. MirrorLink with smartphones. Touch control of auto A/C. Display car info like RPM, speed. Optional TV, DVD, DVR modules, etc

.

Retains factory backup cam, USB, steering wheel control, etc.
Support most audio and video format. Support Picture in Picture(PIP) playback of movies.
EQ balanced audio processing technology and 5.1 DSP Audio.

Support RCA rearview camera and other RCA Video input.

Optional Accessories:
Carplay and Android Auto module.
Compatible DVB-T, DVD, DVR comes at different prices and designs.
Please contact us for more information.
We have released a new pre-order 13 inch Ford F-150 250 350, If you are interested or learn more, you can click the link below.
link to newer model:
https://phoenixautomotiveins.com/products/px6-six-core-13-android-9-10-fast-boot-navi-radio-for-ford-f-150-f-250-f-350-f-450-f-550-2015-2020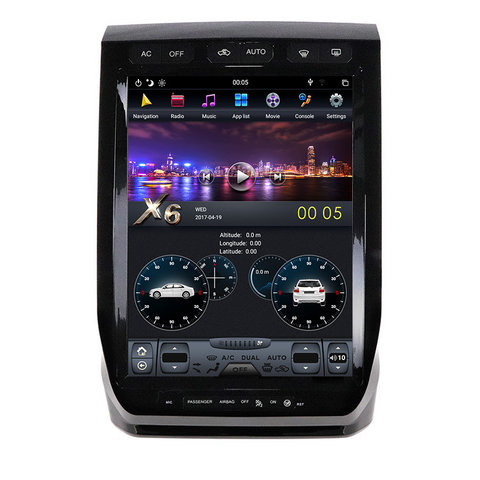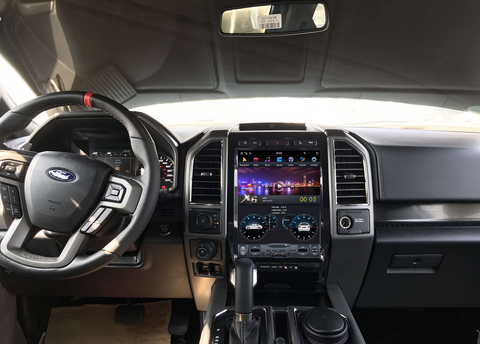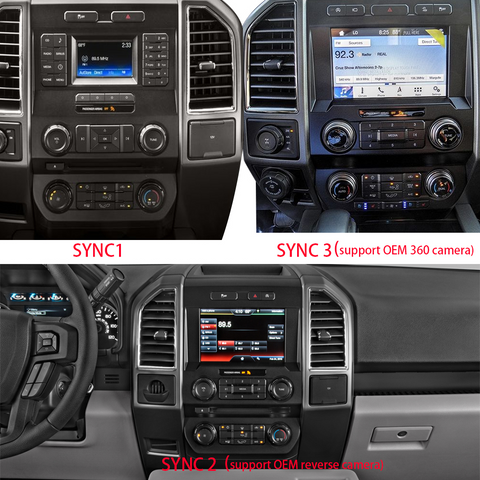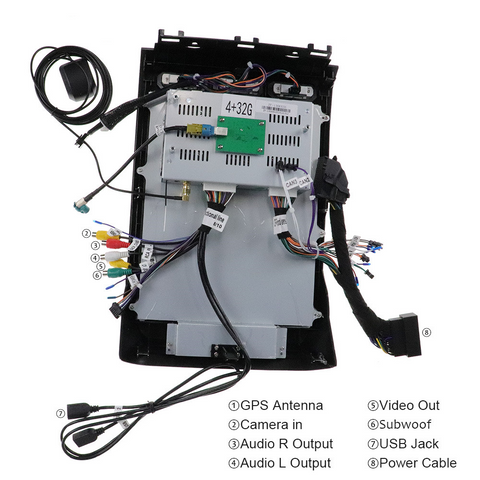 The Open Box [ PX6 SIX-CORE ] 13" Android 9 Fast boot Navi Radio for Ford F-150 2015 - 2019 is far and away, one of our most popular items. People can't seem to get enough of it.

Inventory Last Updated: Sep 29, 2023
* Terms apply. We will not charge for returns initiated within 30 days of delivery unless the item is damaged by the customer or something is missing. We will send you a label for free if there is an issue with the item you purchased from us within one year of delivery and the issue is not caused by human error or intentionally incurred. For more info...
---
Liquid error (snippets/related-products line 14): comparison of String with 1 failed
---